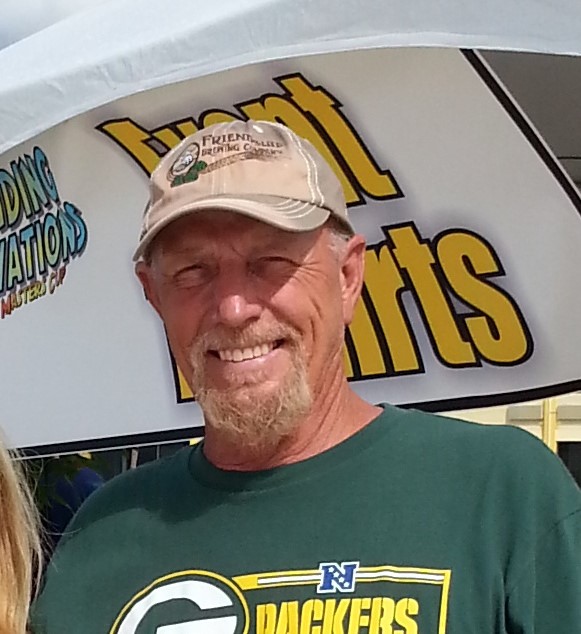 Dan Doubleday
Treasure Island, Florida
Dan is the co-owner of Sanding Ovations. He is a World Champion, International Champion and the 1 st North American to win Sculptors Choice at the World Championship. He has since gone on to win more Sculptors Choice awards than any of his peers. Dan and his wife Meredith still compete globally winning the International Championships duos 4 times. Dan is the designer of this year's event. He would like to take this opportunity to thank the City of Treasure Island and the public for their continued support of this event, especially during these trying times.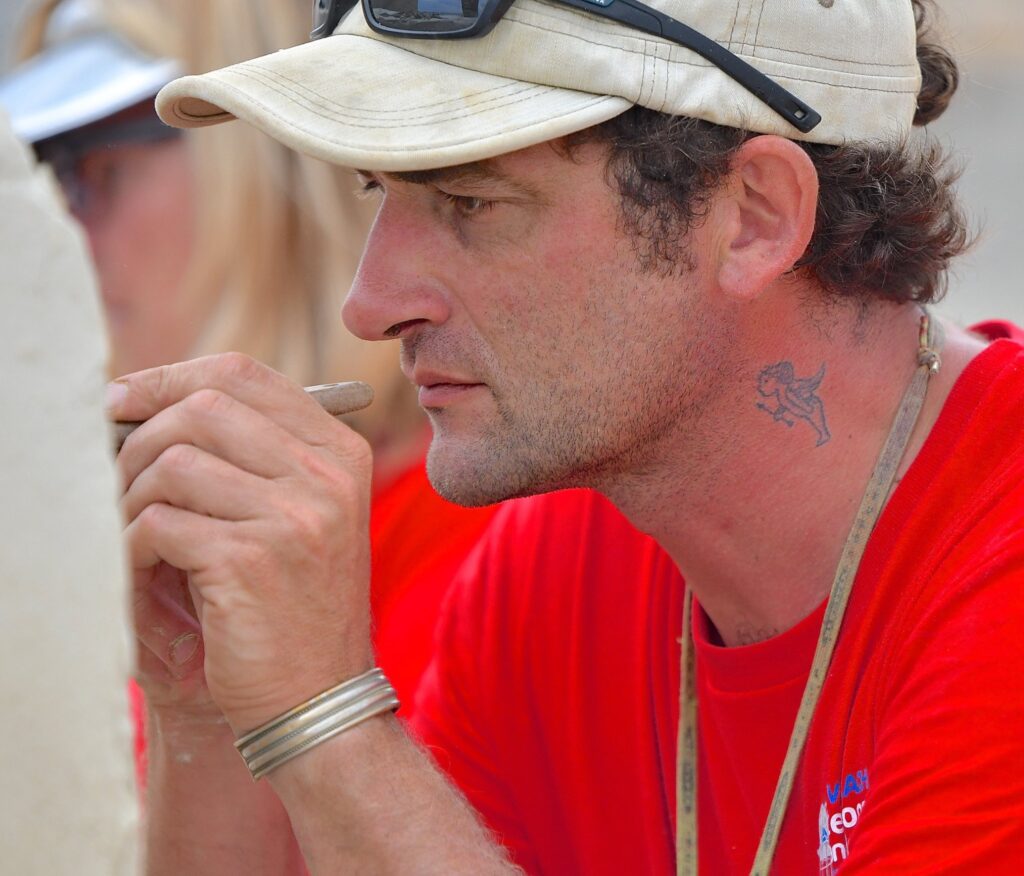 Benoit Dutherage
France
Before stepping into the world of sand sculpting Benoit was a chef in haute cousine in some of the finest hotels in the world. One day, by chance he stumbled across some massive monumental sand sculptures and quickly decided he wanted to enter into the world of sand sculpting and make it his profession. From one sand pile to another, over the last 20 years he has participated in international competitions and events from Japan to Australia, Singapore, US. and more. He has also embraced other mediums such as, ice, snow, concrete, wood, pumpkins, clay, foam and giant salt sculptures. This is his first time in Treasure Island.
Sue McGrew
Tacoma, WA
Sue discovered her passion for sand when she was 16 and has be sculpting two decades since. Her flowing organic style and expressive figures have brought her around the globe to more than 85 competition and dozens of festivals in 35 countries. She competed and won Season one of CBC's "Race Against the Tide" with partner Abe Waterman and also starred on Travel Channel's Reality TV show "Sand Masters", a two season program about the worldwide adventures of a group of America's top sand sculptors. An artist since childhood with her three dimensional roots in origami, Sue's first taste of sand sculpting (besides her back yard sand box) came during high school, after which she found herself hopelessly addicted to the ephemeral art form. She has a BFA in Theatre- Stage Management, but chose to follow her love of sand and immediately continued her sculpting career after college. Sue continues to grow as an artist of many mediums, but until she tires of living out of a gritty suitcase, she devotes herself to sand, ice, and snow.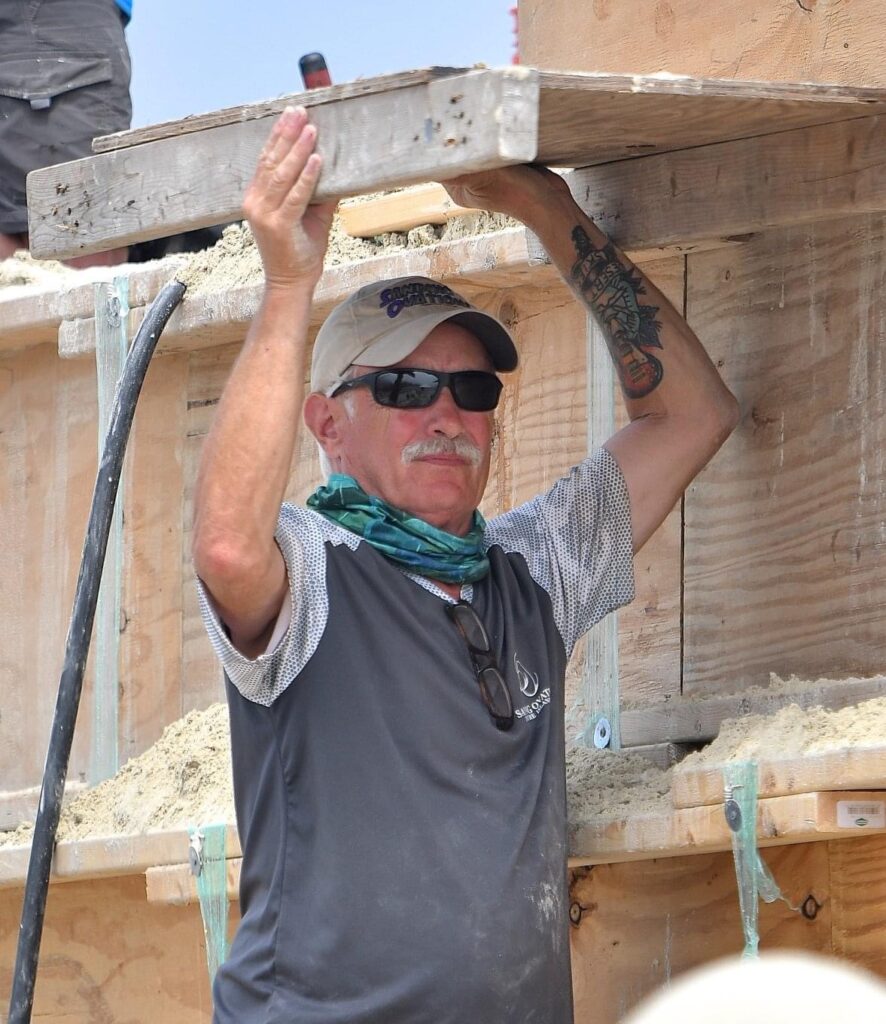 Mark Price
St. Pete Beach, Florida – Tech Crew
Mark is the behind the scenes guy that we could not do without. About 10 years ago, he and his wife were sitting on the beach when he witnessed us starting the preparation for the event. He was so intrigued and interested in what we were doing that he volunteered for a week. He worked his way on to the payroll a couple of years later and has been with us ever since. He does everything from building forms, running power, helping with pound ups and most importantly, keeping a constant water supply to the sculptors. Mark is there for it all!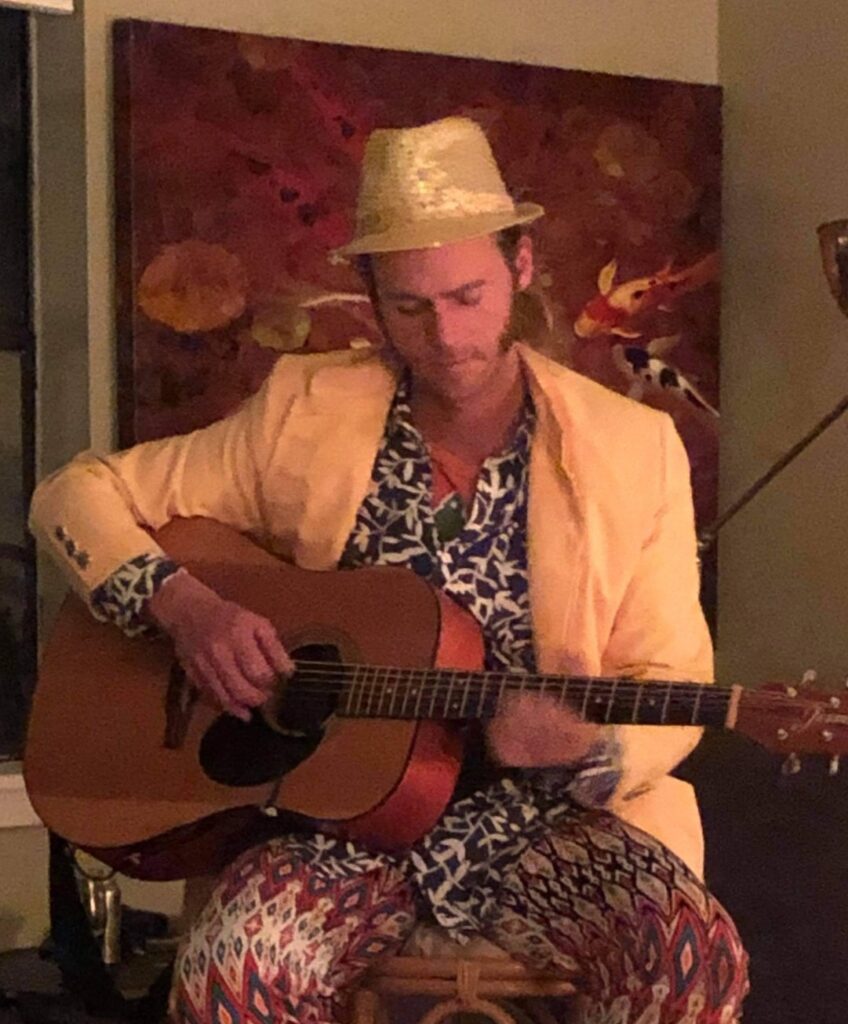 Abe Waterman
PEI, Canada
Abe was once from Prince Edward Island, Canada, but now wanders aimlessly, peering in at the absurdities of life, of which there are many, sand sculptures being a fine example.
Deborah Barrett-Cutulle
Saugus, Ma.
A graduate of the Art Institute of Boston, I feel blessed to make a living doing what I
love! I am a full time Artist working as an Illustrator/Muralist and Sand Sculptor. Recently I completed an 8' X 96' mural…as well as a 4'X 64' mural… both of which are located under the Sargent Street Bridge here in Revere Ma. I was introduced to the sand in 2005 on Revere Beach and fell in love with it!! I first got my feet wet as a Logo Carver and just started competing in 2015. Another highlight of my life in the sand is being a part of "Sanding Ovations" Sand Sculpting event every November for the past 7yrs. When I'm not creating with my hands you might catch me as a DJ or Hosting Karaoke with Deb & Art's Entertainment!!
Mélineige Beauregard
Montreal, Canada
Some believe sand sculpting is art, some believe it's a sport. While others, like Melineige, believe it's a spiritual experience. "When my hands touch the material, when my heart opens to give life, when my head is illuminated by light, I become the co-creator of the universe," she said. "An artist is one who spiritualizes matter." She should know. Art is in her blood. Her father is internationally renowned sculptor Guy Beauregard, and like her father, she too has achieved international success. In fact, in 2004 the father-daughter duo teamed to win the World Championship in the doubles category. Since then she has won several individual awards and in 2016 she was Grand Champion of the World Championship of Taiwan. "For me, art is a means of communication, a way to transmit the energy of life, to affirm its vastness and its beauty.
Bruce Phillips
San Diego, CA
Bruce Phillips has been involved in the art of sand sculpting for over 25 years. He is known throughout the world, from Tokyo to Amsterdam and has created sand sculptures in 13 countries. He creates amazing works of art at festivals, in competitions, and at corporate and private events as well. In addition, to sand, Bruce has fabricated sculptures from small to very large scale in a wide variety of other mediums.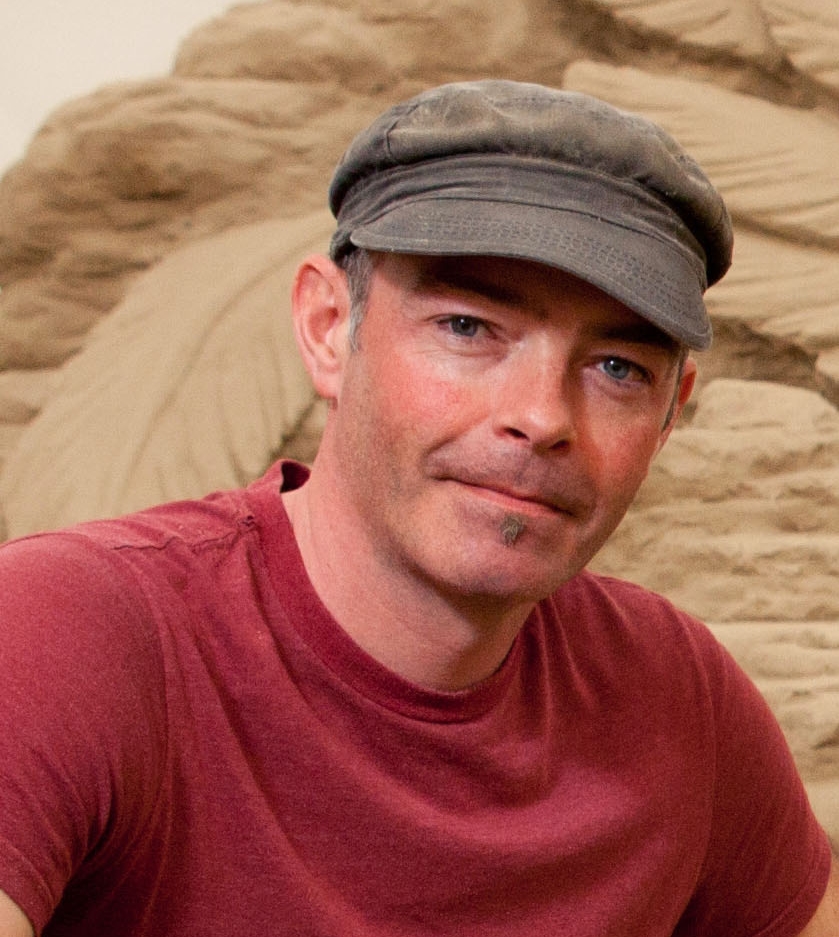 Fergus Mulvany
Ireland
I started sand sculpting by chance in 1993 while studying sculpture in Dublin. Since then the medium and culture of sand has exploded into a worldwide phenomenon and has carried me on it's ever-widening path from Europe to Australia and Asia to North America. Along the way I have picked up awards such as 1st , 2nd and four time Sculptors' Choice in the Moscow International Sand Championships, 1st in the 2012 Toronto CNE International Sand Masters, 2nd and Sculptors' Choice in the 2012 San Diego US Sand Sculpting Challenge and 1st in the 2013 and 2014 and 2017 European Championships in Zandvoort, Holland.
Damon Meri
Seminole, Florida
Damon is as local as it gets.
A long time lover of the arts, he entered his first sand sculpting competition in 2012 and has been hooked ever since.
His unique style and outside the box mindset has earned him many awards in the pro/am division, including 5 first place and 4 people's choice honors. As a sculptor, an artist, and a street painter, he considers himself very fortunate to share his talents in festivals and competitions all throughout his home state. You might remember Damons sculpture last year at Sanding Ovations titled Tort-o-Potty
Meredith Doubleday
Treasure Island, Florida
Meredith has been sculpting sand for 35 years. In this time she has amassed too many awards to list but none more memorable than being the first female to win a medal at the World Championship. In 1985 she volunteered to help on the Treasure Island, Guinness record breaking sand sculpture and got hooked. "I have no formal art training but I have always worked with my hands. Sand was a natural fit for me".  "How lucky am I, that I found a way to make my passion, my profession?  I have fun at work every day and "this is my office". She and husband Dan sculpt all over the world.